Private Schools in Louisville are a popular choice for many parents seeking superior education from schools that regularly obtain high rankings. There are over 400 private schools located in the Louisville area. With a little research, you are sure to find the perfect place for your young student.
St. Mary Academy in North Louisville is a Catholic school which accepts pupils starting at the Pre-Kindergarten level all the way up to the Eighth grade level. This is an exciting time for St. Mary Academy as they recently opened a new sprawling campus just in time for the 2009-2010 school year.
Another option for those looking at Louisville grade schools is Pitt Academy in South Louisville. With just over 50 students, this Roman Catholic affiliated school specializes in children who learn in a variety of ways. Pitt has the resources available to create an individualized program for each child.
In Louisville, middle schools abound. One local favorite is Torah Academy located slightly Northeast of Jeffersontown. This co-education Jewish affiliated school keeps its student population low, admitting around 30 students each semester. This small number means class sizes are kept reasonable and students obtain one-on-one attention from their teachers.
The Christian affiliated Valor Traditional Academy in South Louisville prides itself in instilling their students with an excellent religious education. Valor was founded in 1997 with the purpose of providing children with an education that focuses on a religious and secular curriculum.
For parents seeking superior rankings when looking at private high schools, you may want to check out Mercy Academy in South Lousville and Presentation Academy right in the heart of Downtown Louisville. Both schools are strictly high schools, but each has their own unique qualities. Mercy prides itself both in the classroom with their superior teachers, and on their field with exceptional sports teams. Founded in 1831 by the Sisters of Charity of Nazareth, Presentation Academy is an all girls' Catholic school.
A list of private schools in Louisville would not be complete without some of the city's excellent Montessori schools. Hayfield Montessori School admits children from Pre-Kindergarten to the fifth grade and prides itself on a family friendly environment. If your student is interested in music, art, or drama, Ursuline Montessori in Frankfort may be a good choice as their school is known for excelling in the arts.
Whichever you choose, be sure to research diligently, ask questions, and pay attention to your child's comfort level with the school.  Happy searching!
Comments
Related Posts in Louisville Education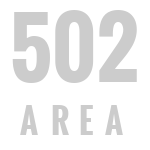 Private Schools in Louisville, KY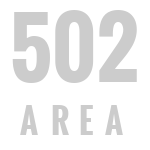 Public Schools In Louisville, KY