About Louisville
Louisville, Kentucky is not only the home of "The Most Exciting Two Minutes in Sports," but also has the largest urban forest in the United States. With over 120 parks to walk, run or simply relax with the kids, you will be able to enjoy the scenic beauty of Louisville. Louisville is deep in the culture of African-American heritage. Take a walk and discover the history of Louisville. The National Underground Railroad Freedom Center is a great place to start on your tour through the history of Louisville. Enjoy some traditional southern food in one of the many restaurants. If you are just looking for a nice place to relax and enjoy some of the famous Kentucky Bourbon, you will not be disappointed with your choices. Louisville has over 2500 places to eat, you are sure to find something for everyone. Louisville is home to the annual Humana Festival of New American Plays. The Louisville Zoo is available year round, and is a great destination for the whole family. Stop and visit the Muhammad Ali Center or any of the other historic museums on Louisville's Main Street. Fourth Street Live is one of the hotspots for an entertaining evening. There are a number of businesses located in the center, and during warm weather you can enjoy an outdoor concert.
Louisville News & Articles
Events in Louisville
Prohibited Saturdays
Prohibited party welcomes you June 15th
Quiet Hollers - LIVE!
There's nothing quiet about this gig! Louisville's very own Quiet Hollers will take the stage for an epic homecoming show with Rae Monroe and Rare Creatures supporting. Secure your spot with an advance ticket!
Father's Day Brunch with Castle Tour @ The Kentucky Castle
on Sunday, 16 Jun, 11:00 AM
at The Kentucky Castle
We're celebrating Father's Day at The Kentucky Castle! Enjoy a royal brunch in the Grand Ballroom followed by a tour of the Castle!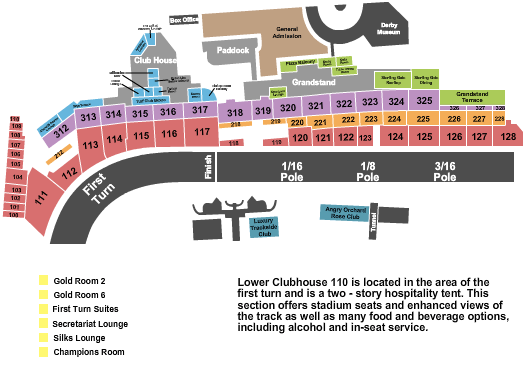 Day At The Races
Hamilton
on Sunday, 16 Jun, 1:00 PM
at
Whitney Hall at The Kentucky Center
Find Tickets
Exquisite Lengths Beauty & Brow Bar Grand Opening
on Sunday, 16 Jun, 4:00 PM
at
7302 St Andrews Church Rd
Find Tickets
Come and visit The Lady Brazilainaire and The Exquisite Crew as we open our doors to the new and improved Exquisite Lengths Beauty & Brow Bar!!!! Located at 7302 St. Andrews Church Rd. Lou., KY 40214 Come enjoy some light refrehments, Mimosas and gifts!!
Mother's Day with Dusty Bo Live!
Show your mom just how much she rocks this Mother's Day with a visit to Hard Rock Cafe Louisville. Dusty Bo will be performing live from our patio from 1:00 pm - 4:00 pm + a free gift for mom upon arrival!
Soccer Camp at Love City
Join us for a week of soccer fun!
Lean Six Sigma Green Belt (LSSGB) 4 Days Classroom in Louisville
Welcome to Certification Planner Lean Six Sigma Green Belt 4 days Bootcamp. Our In-person classroom training is guaranteed to run with no cancellation. Contact Support@certificationplanner.com or chat with us now (below) to avail a discount*. Lean Six Sigma Green Belt
Louisville Podcasters - June Meetup
Louisville Podcasters is a monthly meetup group that helps connect people interested in podcasting, blogging, social networking, and new media to learn, share, and grow their podcasting skills. This meetup group is meant for people who create (or are interested in creat
Louisville Updates
16JunExquisite Lengths Beauty & Brow Bar Grand Opening
Event
Tomorrow at 16:00 – 07:00 pm
7302 St Andrews Church Rd
16JunHamilton
Event
Tomorrow at 13:00 – 01:00 pm
Whitney Hall at The Kentucky Center