You read right: for a limited time, 502 Hemp Wellness Center is offering a sweet BOGO deal on their yummy CBD gummies! Now through February 14, use code HotDeal and order online anytime! 
Related content: 502 Hemp Wellness Center is Bringing CBD Benefits to an All-Time High
502 Hemp out of Louisville has a wide range of CBD products from oils to edibles and more. The two BOGO offers are the 750 and 1500 bottles. They're the same milligram per gummy (25mg). The 750 is a 30 count and the 1500 bottle is a 60 count.
Online customer Heather says, "I love these gummies. Most gummies I've tried have a horrible, longing-lasting bad after-taste, but these don't! Just the right amount of sweet. I will continue to buy!"
CBD gummies are relaxing, but you'll enjoy even greater peace of mind with 502 Hemp's gummies as they're made from 100% Kentucky organic hemp and natural flavors. Their hemp extract is also supercritical CO2-extracted and third-party tested to ensure the best quality. 
In addition to gummies, 502 Hemp provides a host of other CBD products including other edibles, oils, capsules, salves, isolates, concentrates, and even bath and beauty products! You can incorporate the benefits of CBD into your daily beauty regimen with bath bombs, shampoo, conditioner, lip balm, roll-on essential oil blends, soap, lotion, creams, and face masks. 
502 Hemp is a local business dedicated to providing quality CBD products and helping customers find the right products for their lifestyle. Quality is especially important here as owner Dee Dee Taylor founded 502 Hemp after her husband, who was suffering from Grand Mal seizures and pharmaceutical side effects, found incredible relief with CBD.
Visit 502 Hemp in Louisville or online and discover which CBD products are best suited for you. And, don't forget, you can now buy one pack of their CBD gummies and get another for free while this promotion lasts!   
Find more great local businesses in Louisville like 502 Hemp Wellness Center by registering on 502area, your free guide to the Louisville area. 
Comments
Related Posts in Louisville Shopping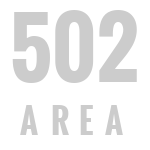 Best Places to Shop in Louisville, KY