One of the most popular neighborhoods in Louisville is the Highlands. Close to Downtown Louisville, this neighborhood offers some of the best restaurants and boutique shopping the city has to offer. It's popular among young people because of its nightlife scene. The avenue has several bars and nightclubs within walking distance of each other. But this area is also popular among families because the homes are charming and the nearby schools are excellent. For people with jobs in downtown Louisville, it's also a very quick commute. This area also has a lot of the apartments in Louisville.
Another one of the best places to live in Louisville is Downtown itself. Certain areas of downtown are thriving with new restaurants and galleries. It's also a convenient places for students, because the University of Louisville has a campus downtown. Downtown Louisville is another great spot to find the city's thriving nightlife at Fourth Street Live.
Louisville real estate agents will tell you that another popular area is the eastern part of the city. Neighborhoods like St. Matthews and Middletown offer larger homes as well as more convenient shopping locations. The eastern neighborhoods are among the best places to live in Louisville because you get all the charms of Louisville with the added conveniences of nearby grocery stores and lots of space on your property.
Many people have manufacturing jobs in other parts of the city, though, and living in the eastern edges would make it hard to get to work. For those people, neighborhoods like Shively and Portland might be suggested by a Louisville real estate agent. These cities have a very strong sense of community and take pride in making their neighborhoods nice for families.
There's a strong concentration of colleges and universities near downtown Louisville. For students attending these schools, who may be looking for apartments in Louisville, neighborhoods like Old Louisville and Germantown might be good options. These areas have historic houses that have been turned into apartments to suit the needs of students.
Comments
Related Posts in Louisville Real Estate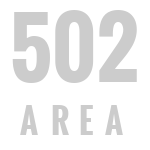 Best Places to Live in Louisville, KY