If you know where to look, Louisville offers some of the best boutique shopping in this part of the United States.
One part of Downtown Louisville is known as NuLu. It's filled with new Louisville restaurants, galleries and shops. From antiques to niche art to uncommon household items to glass art, NuLu is a great spot for shopping in Louisville.
Joe Ley Antiques is also downtown. It is known for it's extremely extensive antiques collection. Even if you aren't in the market for antiques, this shop is a must-see in Louisville. But make sure to block off a large portion of your day. Joe Ley Antiques is deceptively large with its twisty corridors.
Perhaps one of the best places to shop in Louisville is the Highlands neighborhood. This Bardstown Road corridor is filled with Louisville restaurants and unique shops. You'll find interesting art, organic tapestries, classic vinyl records, and upscale dresses for Derby day all along this boulevard.
If it's one-stop shopping you seek, there are two malls right next to each other in the St. Matthews area of town. The Mall St. Matthews and Oxmoor Center are across the street from each other and offer a wide array of national chain stores, with a few hints of local flavor thrown in here and there. The Summit is another destination for national chains, but these stores are in an outdoor mall.
One of the most up-and-coming spots for shopping in Louisville is at the former Vogue Theater. The Vogue used to be a theater, but has recently been converted into shops and restaurants. Here you'll find ladies' apparel boutiques, oriental rugs, a dessert cafe, a niche cooking shop and more. This area of Louisville is quickly becoming one of the most charming parts of town.
Comments
Related Posts in Louisville Shopping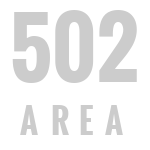 Best Places to Shop in Louisville, KY