Public schools in Louisville maintain a reputation of excellence that is reinforced every day by the efforts of school administrators and teachers. These schools are part of the Jefferson County Public Schools system. More than 90,000 students are normally enrolled in grade schools, middle schools and high schools in Louisville.
The dedicated and professional teachers and school officials who work for the public schools in Louisville often work closely with parents and guardians, in an effort to ensure that each child receives a proper education.
More than 85 public elementary, or grade schools are located in Louisville, as are more than 20 middle schools and more than 20 high schools.  Notably high-rated elementary schools include Aubadon Traditional Elementary School in Germantown, Joseph E. Stopher Elementary, and Greathouse Shyrock Traditional Elementary School.  The best middle schools include Barret Traditional Middle School, Jefferson County Traditional Middle School, and Noe Middle School; and the best high schools include Dupont Manual High School, Atherton High School, and Ballard High School.
Although charter schools are not yet in place in Louisville, some members of the community are in favor of charter schools and support legislation that would create these schools in Louisville.
Several Montessori schools are situated in Louisville. These schools offer focused and individualized, yet comprehensive educational experiences for each student. Pre-school and elementary classes are taught at most Montessori schools in Louisville. Students who attend these schools often attain high rankings in test scores.  Notable Louisville Montessori schools include Kenwood Montessori School, Coleridge-Taylor Montessori Elementary, and Hayfield Montessori School.
There are also a number of magnet schools located in Louisville, Kentucky. Some of these magnet schools are high schools and others offer classes for elementary through high school students. At these magnet schools, children receive a thorough academic education and the opportunity to pursue specialized instruction in areas such as performing arts, science/technology, visual arts and mathematics.  Dupont Manual High School in Old Louisville is probably the most widely-recognized with many more scattered throughout the city.
Louisville public schools also offer a wide range of sports programs and extracurricular activities. Some of their sports teams often receive high rankings in local sports leagues and the other activities are popular with many members of the student body.
So do your research, consult with your child, and find the best Louisville school for them today.
Comments
Related Posts in Louisville Education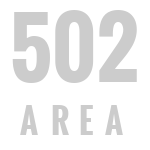 Private Schools in Louisville, KY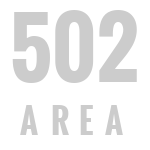 Public Schools In Louisville, KY