So you've got the phone number, but don't know where to take your first date in Louisville?
There are a wide variety of romantic things to do in Louisville. Some of the best places for a first date in Louisville are in Downtown Louisville itself. If you can land tickets to an event at The Kentucky Center for the Arts, you are well on your way to a fun-filled evening. The Kentucky Center hosts a number of attractions each year, ranging from lecture series to opera to touring Broadway musicals. Some of the finest live music acts like the Louisville Orchestra hold concerts there. You can dine nearby at a number of intimate steakhouses and other fine dining establishments.
Also in Downtown Louisville, but for a very different kind of date, consider buying tickets to a Louisville Bats game. These games are one of the most reliably fun Louisville events. You can spruce up the outing a bit with a bouquet of bright, summer flowers. After the game, take a walk along one of the trails at Waterfront Park for some recreation.
Another music venue to consider is Headliners. It hosts a number of musical attractions throughout the year. Taking in a concert at Headliners is one of the more hip things to do in Louisville.
But if your date is more the wine and dine type, consider a nice restaurant in the Highlands or along the waterfront. Perhaps a romantic dinner with excellent French wine and food with the backdrop of an historic airfield would be among the best places for a first date in Louisville. Top it off with a vase of flowers for your table and you've got a date for the history books.
But perhaps your date is more of an outdoorsy type? Think about some recreation at Jefferson Memorial Forest. This massive urban forest holds Louisville events like nighttime hikes and star gazing, as well as horseback rides and other possibly romantic escapes. It's a great way to sojourn from the city lights and enjoy each other without interruption.
Comments
Related Posts in Louisville Entertainment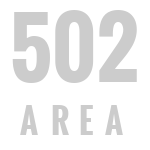 Fourth Street Live! Hot Country Nights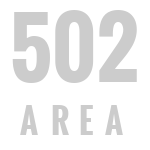 Best Places for a First Date in Louisville, KY