By: Andrew Silverstein
Louisville fans of live music and free stuff, rejoice!  The hottest concert series of the summer, Hot Country Nights, is returning to Louisville's beloved Fourth Street Live!
The first concert kicks off on June 3rd at 8 p.m. and features country hit makers and Louisville natives, Edgewood.  You can bet the energy will be high and the music pumping as they take the Hot Country Nights stage to rock Fourth Street Live.
Once again, admission is completely free, but do take note that on these nights, kids under 18 must be accompanied by a legal guardian until 9 p.m and, after 9, only those 21+ are permitted.
The concerts happen every Friday from June 3rd till August 26th and feature bands like Thompson Square (June 17) Steel Magnolia (July 8), and the Stickers (August 26).  For a complete schedule and more information, check out the 502area live music events page.
There's plenty more to do than just the free concert on a Friday summer night at Fourth Street Live.  If it's been a long work week, do yourself a favor and check out the Friday's After Work Party at the Sports & Social Club.  Billed as Louisville's biggest professional happy hour, Friday's After Work runs from 5 to 8 p.m. and features a live DJ, free food buffet, and happy hour specials.
Ladies will enjoy Ladies Night Friday at Saddle Ridge where they get in free all night and can enjoy $3 u-call-its.  Guys can enjoy $3 22-ounce Miller Lights as well as a $5 buffet.  Happy Hour's from 4 to 8 p.m. with a ton of drink specials and, of course, their mechanical bull set and ready to ride.
Or, go Irish at Ri Ra Irish Pub and enjoy some traditional Irish music and singing.  Enjoy menu items like Irish potato cakes, crispy salmon, shepherd's pie, and the Kilcooly as well.  Music starts at 6:30 p.m.
With all these events going on, it's going to be real hard being bored on a Friday night in Louisville.  Head down to Fourth Street Live and see what it's all about!
Comments
Related Posts in Louisville Entertainment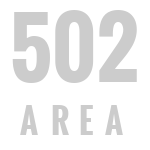 Fourth Street Live! Hot Country Nights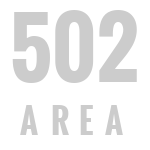 Best Places for a First Date in Louisville, KY