Celebrate the 4th of July 2011 in Louisville this summer. Louisville, Kentucky brings families, couples and friends together each year with fireworks, food, and fun. Our travel guide to this celebration and can make your vacation to Louisville all that more exciting.
Bring your entire family to Downtown Louisville for the best fireworks and entertainment. This ideal location offers special celebrations aboard steamboats. Cruise in style while you enjoy a front row seat to all the best firework displays in the area. Seats fill up fast, so make sure to inquire about getting yours when you arrive to the city.
If boat rides do not appeal to you, consider visiting Waterfront Park in Downtown Louisville. This large park starts the holiday celebrations early on July 3rd. Your family can experience the lights and sounds before the 4th of July. Finding places to dine is not a problem. Many Louisville Restaurants open up their doors and invite everyone to sample holiday eats.
Singles and couples can take on the nightlife provided at Waterfront Park. If you are traveling with your loved one or best friends, you will enjoy a number of attractions that provide free live music, dancing and other fun things to do. At this 72-acre park, there's a little something for everyone.
After celebrating your holiday, check out the places of interest in the Central Business District. It is not hard to find delicious restaurants and electric nightlife venues here. Restaurants and clubs that serve the best food are typically found in the district's Fourth Street area. Fourth Street is a good place for younger people on vacation. It is easy to have a blast at the clubs and bars found in the district. However, there are places that offer food, shopping and live concerts to families as well.
Spending the 4th of July 2011 in Louisville is ideal for anyone looking for a good time this holiday. Once you decide to travel this summer, think about making Louisville your destination.  Get out there and have fun!
Comments
Related Posts in Louisville Entertainment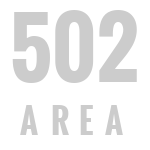 Fourth Street Live! Hot Country Nights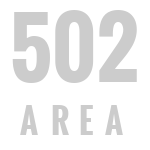 Best Places for a First Date in Louisville, KY